Revision Hip Replacement
Artificial hip joints can sometimes become damaged over time. This damage can be caused by normal wear and tear of the prosthesis or as the result of an infection. When the hip joint becomes damaged, revision total hip replacement may be necessary.
While a primary hip replacement and a revision procedure have identical goals – improving quality of life and relieving pain – revision surgery is much different.
Revision total hip replacement surgery is typically more complex and time-consuming than a primary procedure. It requires precise planning and the use of specialized tools in order to achieve a great patient outcome.
At INOV8 Orthopedics, we specialize in computer-assisted outpatient total joint replacement. All primary and revision total hip replacement procedures are performed in our world-class surgery center at INOV8 Surgical at Memorial City.
Our highly skilled surgeons also have hospital privileges at Memorial Hermann, but virtually every procedure is performed in-house at our state-of-the-art facility.
Our experts have the knowledge and skills to successfully navigate the complexities of a revision total hip replacement surgery. At INOV8 Orthopedics, patient experience is always our top priority. We are innovators in our field and masters at our craft.
INOV8 Orthopedics proudly serves Houston, TX and surrounding communities. We offer superior orthopedic care, including revision total hip replacements.
Schedule your Appointment
INOV8 Orthopedics Location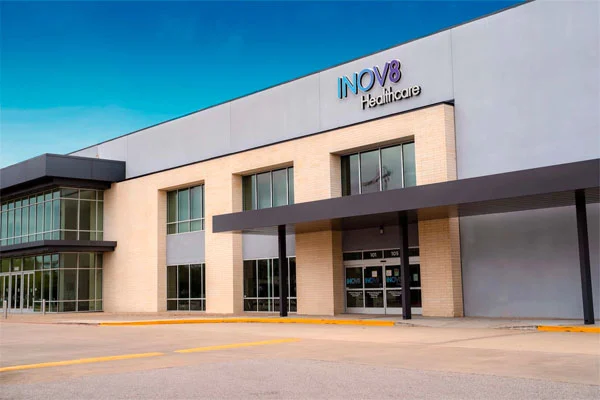 Houston
10496 Katy Fwy Suite 101 Houston, TX 77043
Monday – Friday 8:00am – 5:00pm