Procedures & Conditions
Advanced Orthopedic Procedures in Houston, TX
At INOV8 Orthopedics, our surgeons have the expertise and experience necessary to diagnose your condition and determine the best treatment. From conservative, least-invasive options to advanced surgical interventions, our experts rely on their cumulative decades of experience to provide the highest quality of care. When surgery is necessary, we incorporate the latest technology during surgery planning to improve patient outcomes and reduce recovery times.
Hip

Procedures & Conditions
Knee

Procedures & Conditions
Physical Therapy

Procedures

At INOV8 Orthopedics, we do not just have the best surgeons; we also have a team of licensed physical therapists to meet all of your orthopedic treatment needs. Whether you need nonsurgical treatment or a customized post-surgery rehabilitation plan, our experienced physical therapists are up to the task.
Technology That May Be Used during Your Joint Replacement Surgery
Advanced surgical technologies allow us to perform complex surgeries like total joint replacement as outpatient procedures. Our surgeons work directly with these medical device and surgical technology companies to develop the systems, imaging and sensor technology to precisely plan and place your prosthetic knee or hip joint. We have provided a summary description of the technologies we use for your convenience.
Schedule your Appointment
INOV8 Orthopedics Location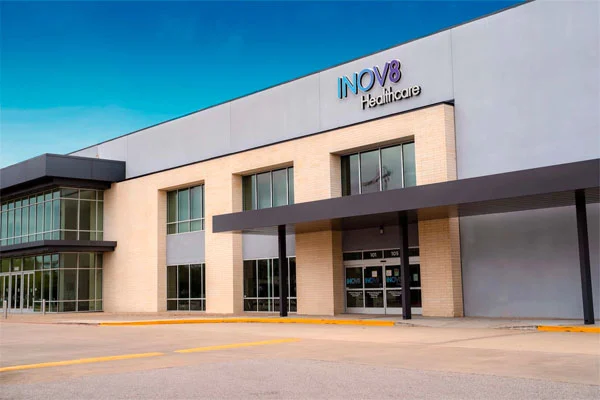 Houston
10496 Katy Fwy Suite 101 Houston, TX 77043
Monday – Friday 8:00am – 5:00pm