Total Knee Replacement (Total Knee Arthroplasty)
An outpatient total knee replacement surgery, also known as total knee arthroplasty, is an advanced joint replacement procedure. With these knee replacements, robotic surgery affords surgeons precision, flexibility, and control, which reduces trauma on the bone and tissue during surgery. Our surgeons in Houston use the TSolution One Total Knee Application for both surgical pre-planning and to perform computer-assisted knee surgery.
Outpatient Total Knee Replacement
With these advanced methods and the TSolution One, our surgeons are able to send many patients home on the same day as their procedure. Typically, the incision for this procedure is made on the side of the knee.
During the operation, our surgeon will cut away damaged cartilage and bone. After the damaged materials are removed, your custom-made knee implant—created with the assistance of advanced Bodycad software—will be installed. Once the implant is installed, the incision will be sutured closed.
As noted above, because we utilize knee replacement's latest technology, many patients return home the very same day of their surgery. This will depend on a variety of health factors and how well you respond to the procedure. Patients who follow all post-operative instructions will optimize the success of the procedure and reduce knee replacement recovery time.
Schedule your Appointment
INOV8 Orthopedics Location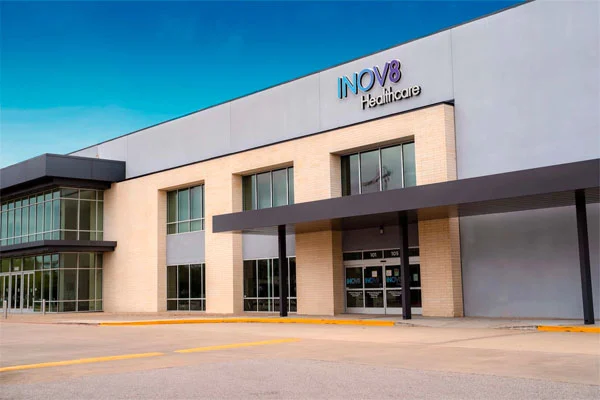 Houston
10496 Katy Fwy Suite 101 Houston, TX 77043
Monday – Friday 8:00am – 5:00pm