Physical Therapy in Houston, TX
Our team of licensed Physical Therapists and Physical Therapist Assistants are highly qualified and treat many injuries noninvasively and without surgery. We prioritize continuing education in the field of physical therapy and are continually updating our protocols to reflect the latest in research and best practices.
We specialize in rehabilitation protocols for direct anterior approach hip replacement and total knee replacement. Our own Dr. Sam Dalal is an innovator in the rehabilitation of these types of surgeries and utilizes a very specific biomechanical approach combined with manual therapy and stabilization. Other areas of expertise by our team includes treating cervical and lumbar spine, lower extremities, shoulder, hip, knee, foot and ankle. Our therapists are trained in kinesio taping, the Graston technique, McKenzie diagnosis and treatment of lumbar spine, and Mulligan's Mobilization with Movement.
As a team, we love to help our patients heal quickly and feel better so they can return to the activities they enjoy and be free of pain and injury. We also provide tips and instructions on how to prevent injury while participating in sports or activities they love. You will find a positive, optimistic and encouraging team helping you every step of the way with the INOV8 Orthopedics Physical Therapy group.
We utilize the latest in post-surgical physical therapy protocols to help you regain function and expedite your recovery.
Schedule your Appointment
INOV8 Orthopedics Location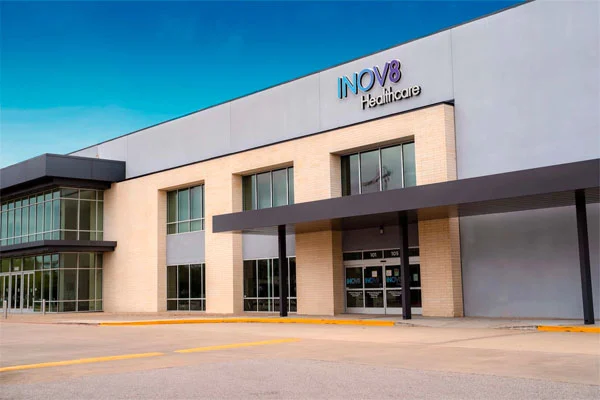 Houston
10496 Katy Fwy Suite 101 Houston, TX 77043
Monday – Friday 8:00am – 5:00pm