Episode 1:

Surgery, Technology & Focus Factories

Lifting up the curtain behind what are the key solutions to centers of healthcare and how we can attack the crippling 18% GDP attack on our country and the cost of healthcare.
Episode 2:

Surgery: A Series of Probabilities & Suggestions

In this episode, we take a look at the ambulatory surgery center (ASC), a type of "focused factory" in healthcare, where they take specialties such as knee and hip replacement, and focus superhuman efforts on providing access, value and outcomes to patients.
Episode 3:

Healthtech: Misalignment of Goals or Misaligned Goals?

Advanced technology plus an elite team enables INOV8 Orthopedics and INOV8 Surgical to provide better outcomes for patients. The culture that has been created in the operating room improves patient care. The focus is on constantly improving and becoming more efficient.
Episode 4:

Perseverance: Changing from Within

Telling the story of improving healthcare and medical technology. We prepare, perform and perfect. By involving many people and streaming the stories of a surgery, we're all pushing each other for excellence, we're learning, we're sharing expertise and opening access to operating rooms.
Schedule your Appointment
INOV8 Orthopedics Location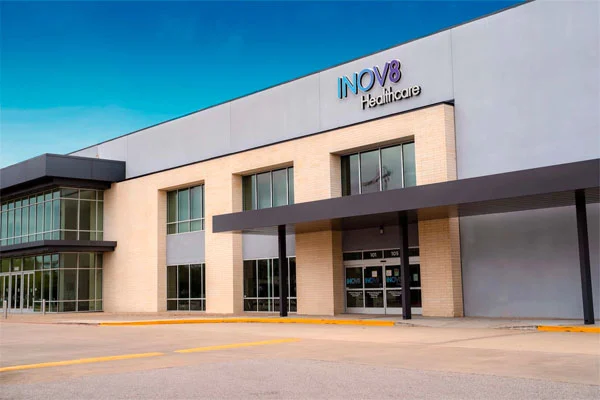 Houston
10496 Katy Fwy Suite 101 Houston, TX 77043
Monday – Friday 8:00am – 5:00pm